We support Auroville's development by giving 5% of the profit to creative & social shakers, who work on ecosystem regeneration, education, and artistic productions.
Art
Fall in love with an art piece
5%
Will be given to Auroville projects listed below
Impact
Monitor the impact of your contribution
Spread the word
Tell your friends about us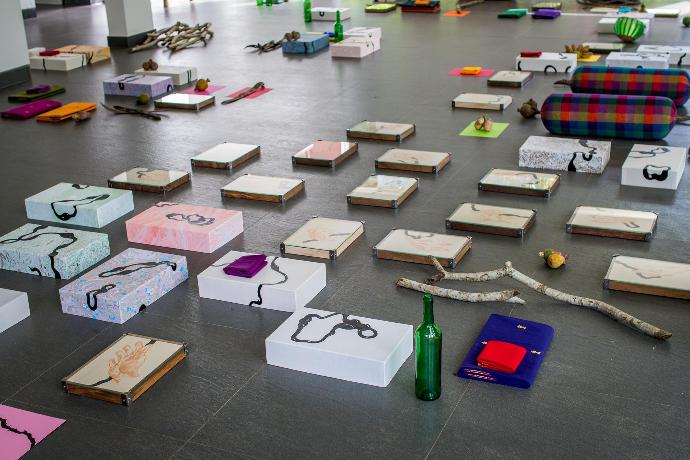 Artist residency

La Petite Maison
The artist residency of La Petite Maison offers a guided and in-depth experience of Auroville through its partnerships with art galleries, collective art studios, production workshops and networking platforms. This form of collaborative support aids selected visiting artists in the manifestation of their projects, by fostering innovation, research, and creativity. All artistic disciplines are eligible: performing arts, cinematography, literature, music, audio-visual, plastic and visual arts, design, fashion, … Other cultural related professionals such as art critics, historians, curators and theoreticians can also be considered.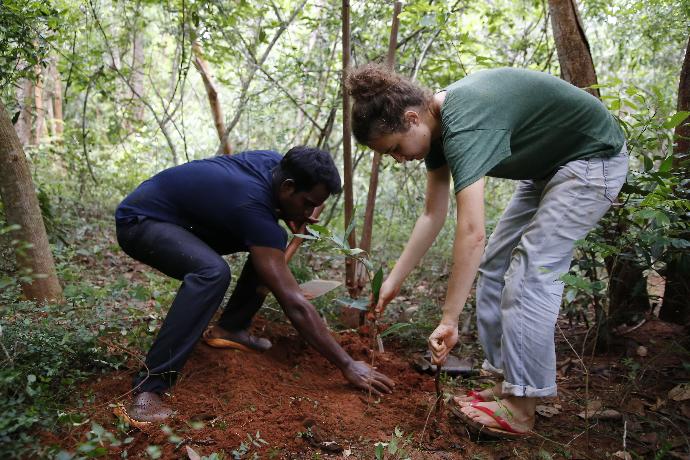 Ecosystem Regeneration
We plant local species of trees and shrubs that were once part of forests that lost 95% of their habitat due to human pressure. These are planted using natural succession techniques (understanding what to plant when). Such species are resilient to a changing climate and will be invaluable in recharging the aquifers and helping cool the area. They also support local wildlife such as bees, butterflies, birds and mammals. We already have boars, deer, porcupines, and jungle cats back due to our efforts (we don't have leopards yet, but maybe someday soon).

Each ₹300 will support the planting and protection of a tree or shrub for 3 years which will ensure it becomes established.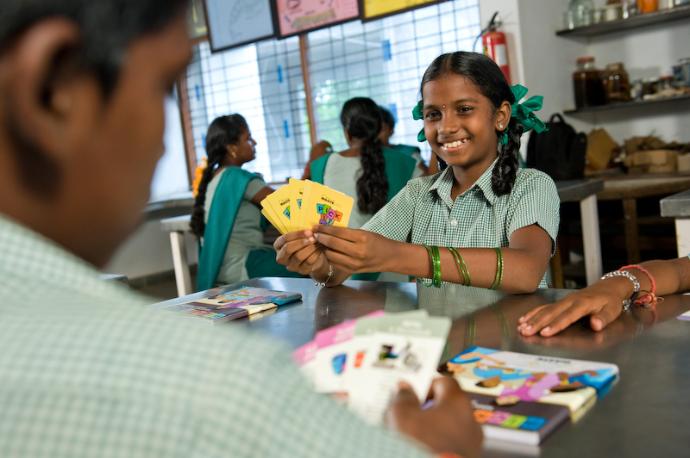 Teaching Children to Turn "Trash into Cash"
WasteLess


We are a creative educational organisation dedicated to transforming the way children think about waste. Through in-depth pilot testing in and around Auroville, teachers and students helped co-create an innovative and powerful educational programme all about recycling called Pick it Up. It teaches children how to maximise household recycling through the existing informal sector and is powered by their wish for a clean environment and some pocket money too!

Each ₹500 will support the education of one student including high quality materials, fun games and an in-depth teacher training.